Carrara, art & design
Fiammetta Vanelli was born in Carrara, with art and marble in her veins. 
After studying Literature and Philosophy in Florence and various international experiences, she decided to return to Carrara and to continue the uninterrupted bond that has linked Fiammetta and the Vanelli family to art and marble beauty since 1800.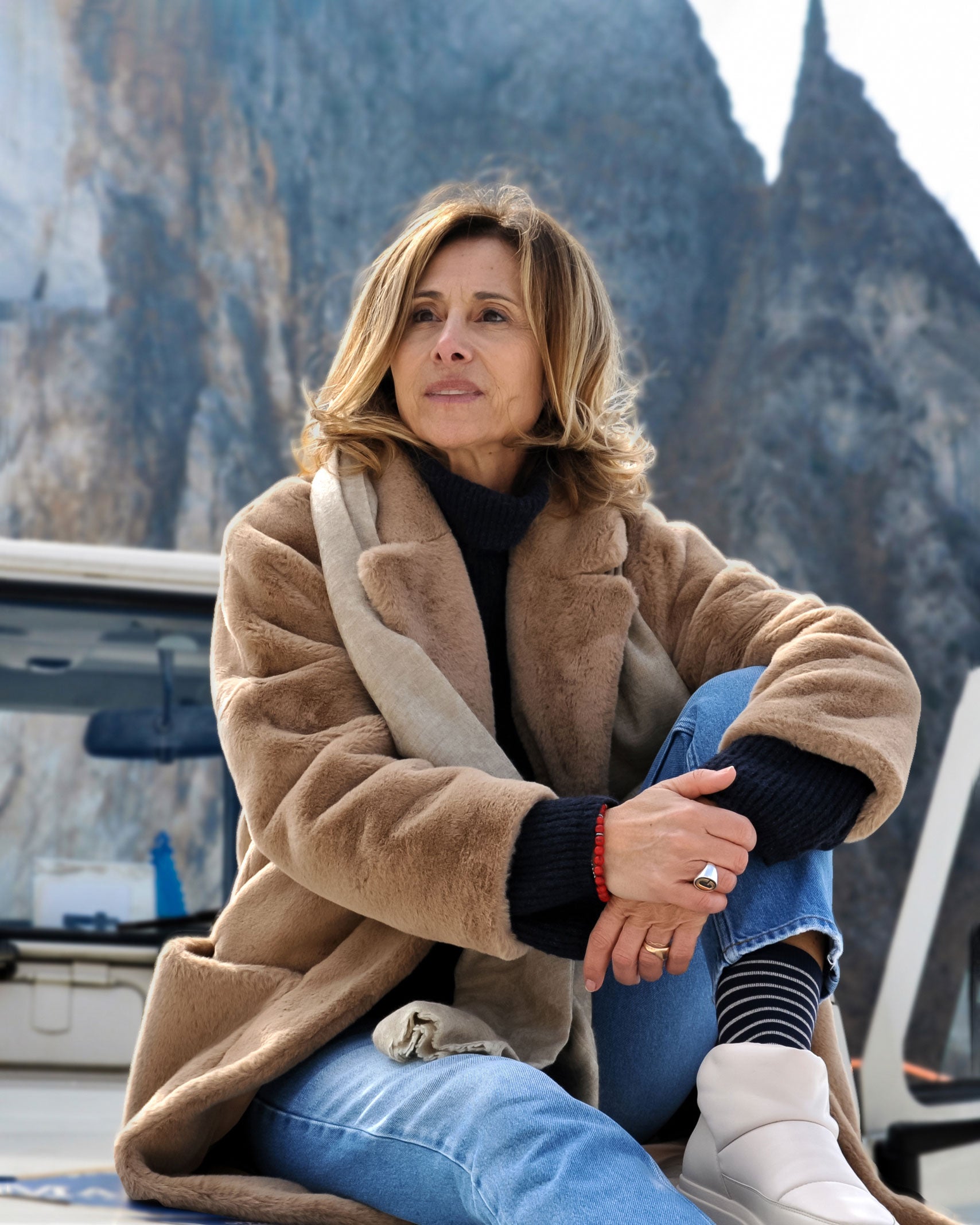 As a cultured and visionary businesswoman, philanthropist and patron of the arts, Fiammetta tirelessly organized art exhibitions for young international students and collaborated with talented artists.
Fiammetta Vanelli
Family
Here begins the story of FiammettaV.
In 1818 the Duchess Maria Beatrice d'Este authorized the Vanelli family to extract Carrara marble. Here begins the story of FiammettaV. The art of marble has been handed down from generation to generation: from father to daughter. Today, FiammettaV, with its Home Collection and the new jewelry collection, has brought a contemporary twist to the tradition of marble.
Quality
Artisanal masterpieces from the finest stone
FiammettaV Home Collection has been entirely created by the craftsmanship and the culture of the Apuan Mountains. Artisanal masterpieces created from the finest stone. Thanks to international signatures, marble enters everyday life, with a line dedicated to those who love the expression of the artist. The idea is to use high quality Carrara and foreign marbles on a small scale to create new forms. The marbles from the family quarries then become exclusive pieces of furniture and design.
Design
Marble is created beyond its classical destination.
Objects for kitchens and bathrooms, home decor, jewelry - all created with an eye towards the future, but with his feet firmly planted on the land of his family: Carrara. Marble is created beyond its classical destination. The feminine sensibility is the cornerstone of all her production - precious marble declined in everyday objects for home, restaurant or special occasions: each piece wants you to enjoy the moment.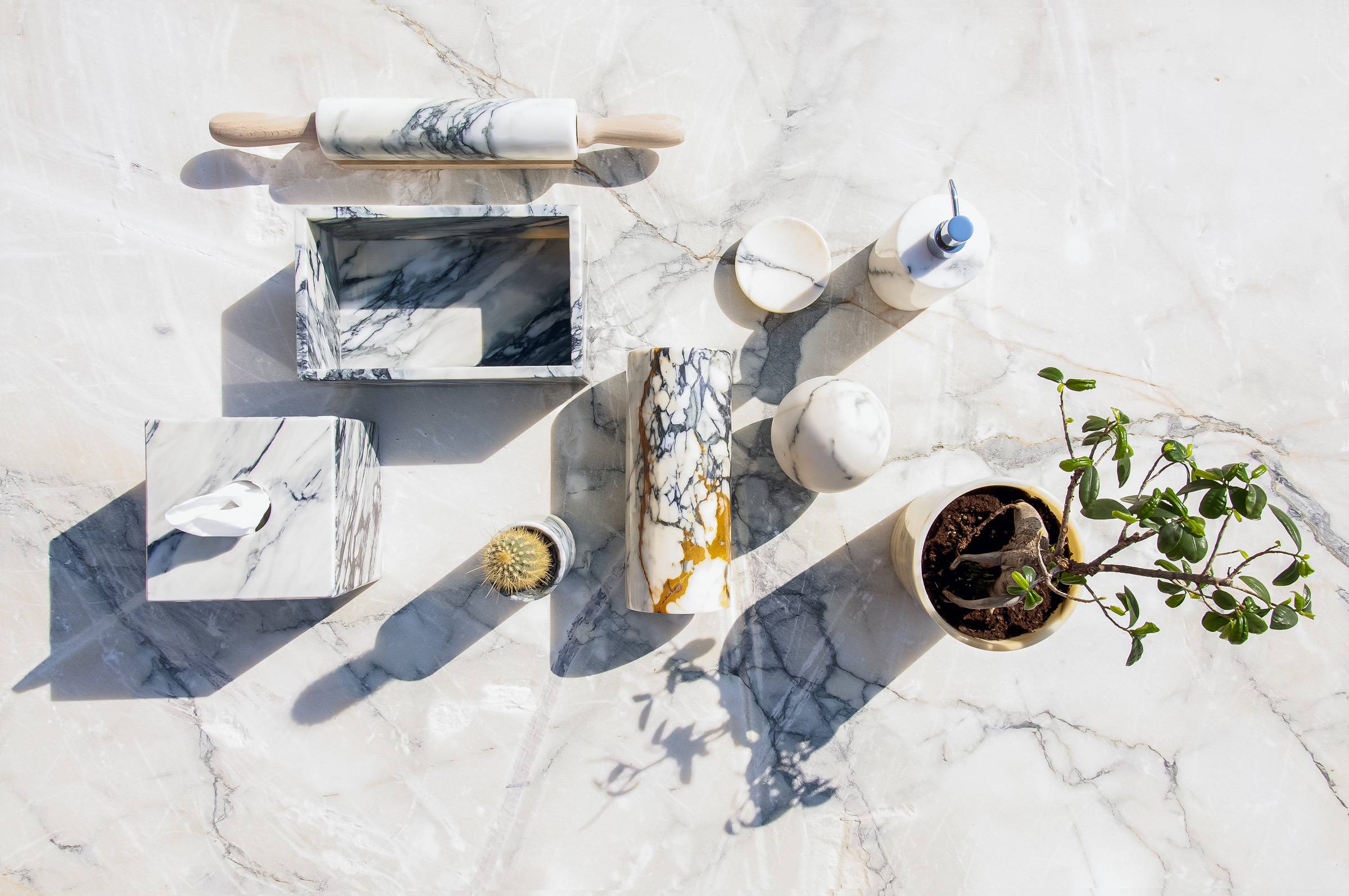 The history of Vanelli family's marble begins in 1818, when Duchess Maria Beatrice d'Este authorized the extraction of the white marble of Carrara. Since the 19th century, the Vanelli family quarry has supplied marble for the construction of public works in the most important European capitals. In 1936 Fiammetta's grandfather acquired the quarry nr. 67 owned by the family, called Zona Mossa, in the Bettogli mount, which today gives its name to the jewelry collection.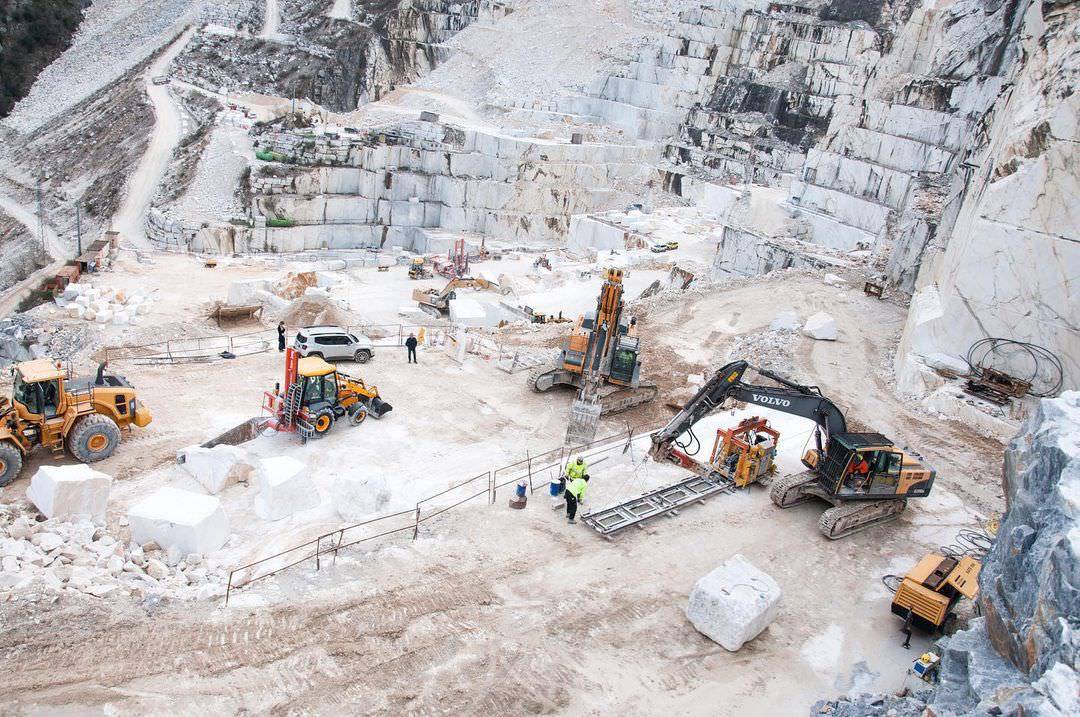 In 2011, the family also purchased another quarry: nr. 66 Poggio Silvestre. Since 1818, the means of marble production have changed. Nowadays, robotics and the latest technologies allow endless cutting solutions. Today, it is possible to create complex works and special projects in less time and, above all, in a practical and safe way.
When thinking about marble, Ancient Greece immediately comes to mind: timeless images carved in stone. Although marble may appear rigid, it is actually ductile. Although it may appear heavy, it can actually be light. And that's where the idea of innovation comes in: a jewelry collection made entirely of marble.
Each element was created by Italian artisans, through a new interpretation of this noble material. As heir to a family that has always been involved in marble working, she has taken this majestic stone to a new level, transforming it into a timeless jewel made of Carrara marble.
Anti-fast: marble tells of time / Noble inside: every day marble challenges technology / Art is everywhere: we come from a land of great artists and architects /